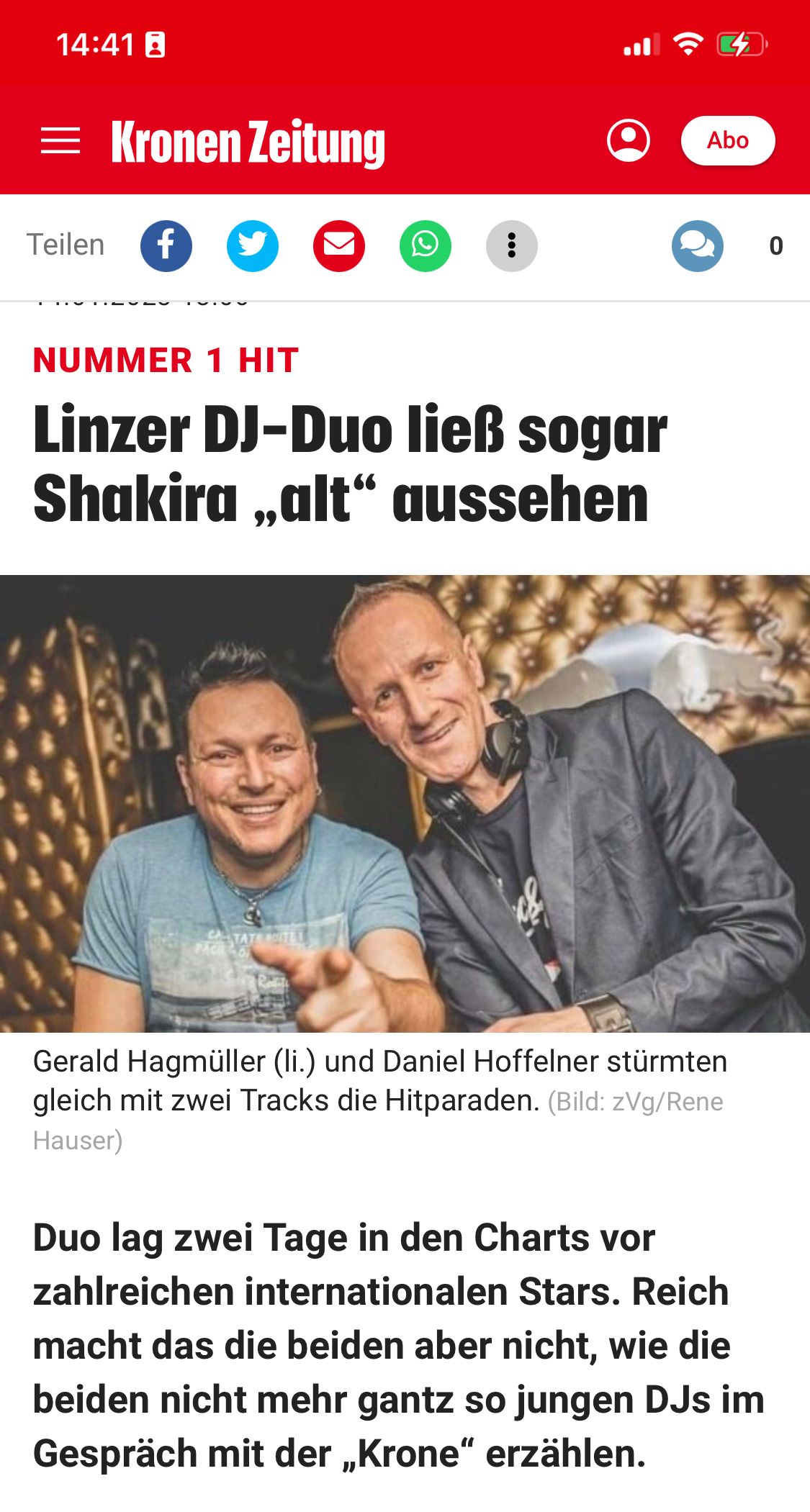 Duo was in the charts for two days ahead of numerous international stars. But that doesn't make them rich, as the two no longer so young DJs tell in an interview with "Krone".
They don't necessarily look like pop or rock stars, they're also well over 25 (more like 40) and they both have normal jobs. Nevertheless, two Linz DJs left the entire international music world behind - at least in Austria. Because Gerald Hagmüller (aka Gerry Verano) and Daniel Hoffelner (aka DJ Daniel Wilson) were number one in terms of downloads in the iTunes charts (from Apple) on January 4th and the two days that followed. 
celebrities behind 
They left behind the likes of Shakira (with the Black Eyed Peas & David Guetta) and Taylor Swift. And not just with one hit, but with two that made it to number 1 and 2. What is unusual about it: The two songs "We love house music" and "Mauritius" are not classic pop songs, but the two Linz DJs make so-called "house", i.e. music that is played in clubs and is intended to encourage people to dance. 
Wealth does not come 
"That was a very nice success," says Hoffelner in an interview with "Krone", who also blames a broad fan base for the top rankings. However, the two Linzers will not become rich as a result of their success. "We will only find out how many downloads there were in about three months. In the end, we'll have 25 cents per purchase, I'm expecting about 500 downloads," says Hoffelner. 
Duo goes on tour 
However, the two tracks were also available for purchase on other music platforms. And the success also spurs on the two people from Linz, who have been working together for about five years. "We're already working on a full album and we're going on tour," says Daniel Hoffelner.
The original report is written in german and can be found here!